Fennel
Botanical Name :
Foeniculum Vulgare
English Name :
Foeniculum Vulgare
Family Name :
Apiaceae (Umbelliferae)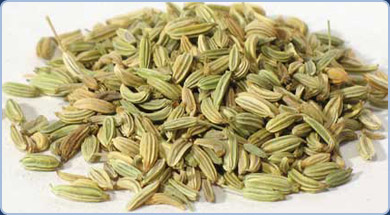 Cultivation
Northern Europe, United States, southern Canada, Asia and Australia
Varieties
Common Fennel, Florence Fennel, Large Fennel, Sweet Fennel, Wild Fennel
Origin
India and Egypt are Primary countries of origin.
Nutrition Value
Protein Vit. B1 Vit. B2 Vit. B3 B5 Vitamin B6 Vit. B9 Vitamin C Calcium Iron Magnesium Phosphorus Potassium Zinc.